Jon Syrbe
Founder/President
Jon is the founder/president of BridgeStones International and has a life-long calling as an Ambassador to the Poor and Needy-especially the Marginalized.
He has lived with and served many of our world's forgotten through 50 countries in the last 27 years, with a passion of Restoring Value to Life & Leadership. He is a international speaker, Bible & Leadership ­trainer (some experiences have been such as being invited by World Relief and flown by the UN to speak to 500+ Military, X-Rebels & Ex-Combatants in Sierra Leone).
He is the author of Where There is No Leader, TAG-You're It!, and has developed a dynamic & revolutionary seminar entitled Restoring Value to Life & Leadership that is forging transformation to thousands. In addition, he is a performer & trainer of drama, professional photographer & graphic artist.
He served Mercyships.org aboard one of their hospital ships (M/V Anastasis) for 7 years serving 30 countries (including 15 African Nations). He is passionate about rebuilding lives to building schools, and relief & development—from Military to the Child.
In addition, part of Jon's connection with the heart for those suffering, is due to the challenges he faced growing up as well as being born with a cleft lip & palette having numerous experiences with rejection. He has endured (and has been blessed) to have the ability to have 9 operations throughout his life—with the final surgeries performed in Senegal, West Africa aboard the M/V Anastasis, by Dr. Gary Parker, Chief Medical Officer, alongside thousands of other Africans. He has felt it a privilege to identify with many children born with this defect, which has inspired hope & healing in countless lives.
Jon met his wife Seena in India through a season of tremendous pain in his knees from much traveling in tight spaces and small places. He has found there are great miracles experienced through suffering: He paid an extra 75cents for private care-and that's how he met her…She was his physical therapist!
It only took 37 years and 30 countries to meet her!
They have a three dream children: Josiah (9), Sierra (7), Adonia (5).
Their desire is to have this thought internalized and fleshed out:
"I read and I forgot, I saw and I remembered, I went and I was changed…thus so were others, while doing to others as I would want (and wish/dream/hope/long for) them to do for me"…
For speaking engagements/exhibits and other info please contact Jon Syrbe at:
+1.631.431.6994   *   jon@bridgestones.com   * bridgestones.com *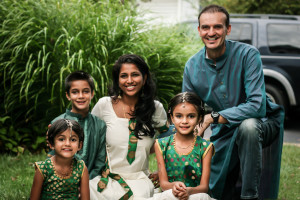 ——————–
VIMAL KISHAN
overseer in Andhra Pradesh (AP)
I am, Vimal Kishan Eluri, and from a remote town in India named Jangareddigudem.
I am a science graduate in Biology, taking my degree through Andhra University in 2000.
I was brought up in a Christian family. My younger sister Grace is a doctor in a local emergency hospital.
My father was a medical practitioner and a humanitarian who used to serve the poor and needy in very remote tribal villages of KOYA tribal people group and he passed away in 2004. My mother is a house wife.
After pursuing my graduation, I helped my father in his service by accompanying him to remote tribal villages where he used to serve the communities of the Koya tribal people who are in desperate medical need. Every night, after his job in the clinic, he took us to go to one tribal village to conduct free medical camps for those people living in the remote forests. Seeing the lives of those tribes who live in remote forest area, with no enough means for living, their life condition moved me greatly. They don't wear proper clothes to cover themselves, nor practice hygiene. They live in small huts which are the radius of not more than 12 feet, even a family of 10… all sleep in the same hut, no clean drinking water, no school or hospital. I could hardly find a person who has even known what is called a school. I saw no care or concern towards one another…. Independence and abuse is very normal in these villages. Their sense of value in life is non-existent.
Most of the villagers have no knowledge of how people live in a civilized world, and have never stepped out of their small communities. There are no roads to or from where they stay to any nearby town. Once a week, one person from that village goes to the town on behalf of all the villagers to do shopping for their food and necessities. If anyone falls sick in the village, all they do is lay the sick person beside fire until they die. They do try different medicinal leaves and roots as medicine, but they aren't even sure if that is a medicinal plant or not. They are sooo innocent that they believe that all life giving sources like sun, moon, and trees are gods, and they worship nature….
There is another people group who I regularly visited with my father, called the Chenchu people, whose main profession is begging. They were never educated and they are considered the lower cast in the society; they were not allowed into schools or have any privileges the rest of the world has. Thus… they remained as group who grew up believing that they are meant to live ONLY TO SERVE and stay backward. Though things are changing in regard the eradication of cast system, they are not able to be transformed in their minds. So, their children also remain in the same state, never encouraged to be educated. Though I saw them somewhat content, I saw their lives could be much, much better. Without any sense of value, I found them just as sheep without a shepherd.
I believe that the main reason for the huge rate of poverty in India is due to lack of education. I realized that by educating and showing them a different way to live would make a big difference in their lives. For that, I felt the need to go through required training to equip myself into humanitarian service.
Then I met this wonderful man, Jon Syrbe, who with great passion taught seminars that inspired me so that I completely understood the strategy of adding value to life. Jon then helped me to step into the mission of transforming the lives of the tribals. Now with BSi, we are restoring value to these lives here.